Welcome to Orpington Dental, where we believe everyone deserves a bright, confident smile. We're delighted to be a part of your journey towards achieving that brilliant beam you've always desired. With our expert tooth whitening in Orpington, we're committed to helping you unlock a whiter, brighter smile. Our professional team, led by highly skilled dentists, are here to provide personalised and effective treatments using the latest dental technologies. We understand that each smile is unique, which is why we tailor our tooth whitening treatments to suit your individual needs. Trust in us to guide you through your tooth whitening journey, offering expert advice every step of the way. Join us in our mission to brighten Orpington, one smile at a time.
Orpington Dental: Your Trusted Partner in Dental Care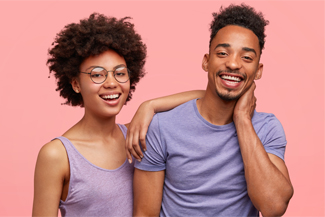 At Orpington Dental, we take great pride in being a trusted partner in dental care. Our dedicated team of dental professionals is committed to ensuring your experience with us is both comfortable and effective, providing you with the highest quality of care. We specialise in a range of dental services, including tooth whitening in Orpington. Our state-of-the-art facilities coupled with our warm and welcoming atmosphere make us the perfect choice for your dental needs. With our comprehensive approach to oral health, we strive to keep your smile its brightest and healthiest. Trust in us to take care of your smile, as we believe that everyone deserves to beam with confidence.
The Science Behind Tooth Whitening
Tooth whitening is a scientifically-backed process that can truly transform your smile. It's not just about vanity, it's about achieving oral health and boosting confidence. The procedure involves the use of safe, dental-grade bleaching agents that penetrate the enamel, breaking down stains without damaging the structure of your teeth. At Orpington Dental, we use a carefully controlled method that guarantees effective results while ensuring your comfort and safety. Our treatments are designed to minimise sensitivity and maximise the longevity of your tooth whitening results. Trust our expertise in the science of tooth whitening, and let us guide you towards a brighter, healthier smile.
How Orpington Dental Approaches Tooth Whitening
At Orpington Dental, our approach to tooth whitening is holistic and personalised. We first assess your oral health, understanding your specific needs and smile goals. Based on this, we formulate a customised tooth whitening plan that is safe, effective and tailored to you. Our treatments utilise advanced dental technology and high-quality whitening agents to deliver remarkable results. We emphasise on patient safety and comfort, ensuring that the procedure is pain-free with minimal after-effects. Our team of skilled professionals will guide you throughout the process, offering expert advice and post-treatment care tips to maintain your dazzling smile. Experience the difference of tooth whitening at Orpington Dental, where we make your dental dreams come true.
Tips and Tricks for Maintaining Your Bright Smile
After undergoing tooth whitening in Orpington at our clinic, it's important to maintain your newfound shine. Here are a few tips to keep your teeth sparkling: Avoid staining agents such as coffee, red wine, and tobacco. Incorporate a tooth-friendly diet rich in fruits, vegetables, and dairy products. Stick to regular brushing and flossing routine, and don't skip your dental check-ups. Use a whitening toothpaste for added brightness. At Orpington Dental, we provide detailed post-treatment guidance to help you preserve your radiant smile. Remember, a bright smile is a healthy smile, and we're here to help you achieve just that.