An Insight into Tooth Whitening in Orpington
Are you worried about the shade of your teeth? Maybe over the years, you have noticed that your teeth have gradually become more and more discoloured and you are not sure what steps to take. Or maybe you have tried to restore your teeth to its natural whiteness using home remedies but it hasn't worked. If any of the above scenarios apply to you, then you may want to consider tooth whitening in Orpington.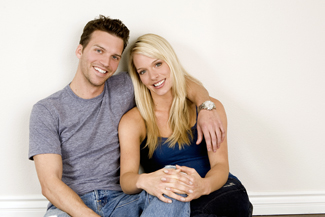 Tooth whitening at our practice: Orpington Dental Care
Established over 20 years ago, our practice Orpington Dental Care has provided a high quality and professional dental service to our patients. Led by our principal dentist Helen Loubser, our team of dedicated dentists, dental nurses, hygienists, and receptionists ensure that every individual that steps into our practice experiences our high level of patient care and successful dental treatment. Our practice offers a range of dental treatments which may be general, for example, root canal therapy and emergency dental care; preventative dentistry, which includes sensitive teeth and smoking cessation and cosmetic dentistry.
What do we mean by cosmetic dentistry at Orpington Dental Care?
Cosmetic dentistry refers to dental treatments that aim to primarily improve the appearance of an individual's teeth. Examples of cosmetic dentistry include white fillings, porcelain veneers, and Invisalign. All of these treatments are carried out by experienced dental professionals who have carried out these procedures for several years.
Therefore you can trust that at Orpington Dental Care, you will receive a dental treatment that you will be satisfied with. Another popular dental treatment that we are able to offer at Orpington Dental Care is tooth whitening in Orpington.
Tooth whitening at Orpington Dental Care
As mentioned earlier, tooth whitening treatment is an option for individuals who feel as though their teeth have become discoloured due to a number of reasons. This can leave an individual feeling uncomfortable to show their teeth in fear that the discolouration of their teeth will be noticed. At Orpington Dental Care we offer dental treatments that help to restore a patient's teeth to a shade of white that will leave individuals smiling again.
The types of tooth whitening treatment available
Orpington Dental Care offers two types of tooth whitening treatments for our patients to choose from: power whitening and home whitening.
Our power whitening treatment is carried out by one of our dentists. For this procedure, our dentist firstly applies a protective barrier onto your gum and lips. A gel is also applied to your teeth. After this has been applied, the dentist will position a lamp over your teeth for about an hour. The lamp is an important part of the procedure as it activates the bleaching process. After this hour, your teeth should look noticeably brighter. If you decide to choose our home whitening treatment, instead of carrying out the procedure for you, we will make a plastic tray suitable for your teeth and a whitening gel in which you are expected to apply into the tray before wearing them either to bed or during the day. For this procedure, you should see results in two weeks.