Are dental implants the right choice for me?
Dental implants in Orpington, at Orpington Dental Care are one of our most effective restorative treatments. If you need to replace one or more broken or missing teeth and would prefer a more permanent alternative to false teeth, a visit to one of our implant dentists will provide you with the solution you need to reclaim your smile and improve your quality of life.
What else can they offer me?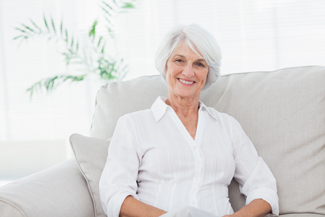 In addition to restoring your teeth and restoring your healthy, natural-looking smile, dental implants in Orpington also have several health benefits too.
The procedure for inserting dental implants is short and simple and relatively pain-free, thanks to the use of anaesthetic, which means it can all be performed during a single visit and your new teeth can be ready to use quickly.
Dental implants in Orpington are not invasive and won't affect adjacent teeth the way dental bridges may do. They will fit comfortably in your mouth, as if they were your own natural teeth.
Dental implants in Orpington can even be used to secure dentures. This can remove the stigma and negative side-effects associated with dentures, such as gum inflammation, impaired speaking or chewing or the general embarrassment some of our patients feel when wearing them.
As long as you take good care of your new teeth, maintain a good dental hygiene routine every day and visit us for regular check-ups, dental implants at Orpington Dental Care could be a long-lasting replacement for your lost or damaged teeth.
Are dental implants for me?
Since every one of our patients is different, we believe in an individual approach to dental care. If you are looking to replace just one or several missing teeth, our implant dentists will be able to advise you accordingly and help you find the ideal replacement technique specifically for you.
The dental expertise you will receive comes from a practice with over 20 years' experience and thousands of happy customers over the years. Our dedicated team will help you through every stage of your dental implants in Orpington. Give us a ring today and start your dental journey with us.