Dental implants in Orpington: the facts
Whether you have lost one, two, a whole arch or an entire set of your teeth, dental implants in Orpington can help. At Orpington Dental Care, we can replace any number of teeth with this durable and stable tooth replacement technique.
What are dental implants?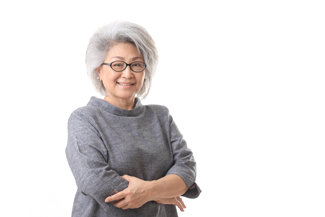 Implants are unique because they are the only tooth replacement method that replaces the root of the tooth as well as the crown. A tiny titanium screw is fixed into the jawbone, in a minor surgical procedure, which mimics the lost tooth root. After a healing period of up to three months, an abutment is fitted to the implant, and then a crown is fixed on top.
Why have dental implants?
There are many benefits:
The jawbone can begin to sag and deteriorate around the site of a lost tooth. This is because without the tooth root in place, the jaw isn't getting the tiny taps it needs to keep growing. The body believes that the bone is no longer needed here and so begins to dissolve. As dental implants replace the tooth root, the jawbone once again gets the stimulation it needs to start growing. No other tooth replacement method offers this.
Biting, chewing and speaking function is fully restored. Dental implants act just as natural teeth do, so there is no slipping, slurring of words or pain on biting down.
Titanium is biocompatible. This means that the body accepts it as natural tissue. The jawbone grows around the site of the implant and integrates it into the body's structures. This means that implants are very secure and can last a lifetime with proper care.
Implants are easy to clean: you maintain them just as you would your natural teeth. No taking them out at night like with dentures.
Are dental implants for me?
To find out if you could benefit from dental implants in Orpington, drop into our practice and talk to our experienced implant dentists. You can choose to replace a single lost tooth with one implant, or you can have a bridge or even a whole set of dentures fixed on one to four implants.