If you had a fair few fillings when you were a kid, and let's face it, not many of us didn't, then you can feel like your amalgam fillings never quite let you forget about all those sugary snacks and drinks you had, and all that toothbrushing you skipped.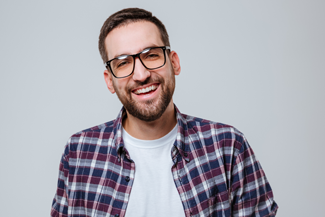 Lugging around your amalgam fillings is like lugging around the evidence of a misspent youth that everyone gets to see every time you open your mouth to have a good yawn or a big loud laugh.
Thankfully, when it comes to advances in general dentistry, one of the most important, as far as patients are concerned, is the advent of white fillings. White fillings have been around for a quite a while now. When they first became available, the materials weren't all that strong and it wasn't uncommon for people to have to get them replaced every few years, especially if they ground their teeth at night.
Now, however, the white fillings we offer at Orpington Dental Practice in Orpington are much stronger and therefore last a lot longer.
White fillings are made of composite resin, which is a mixture of glass and plastic. They go in differently from amalgam fillings. We put the composite resin in in layers and after each layer, we use a UV light to harden, or cure, it. It can take several layers of composite resin to fill a cavity, and when we have, the filling will come level with the top of the tooth. What we do then is use tools to sculpt and shape the composite resin as we recreate the chewing surfaces of your teeth. Between each shaping attempt, we get you to bite down on a piece of blue marker paper so we can see where we need to remove a bit more resin.
Getting white fillings takes longer than getting amalgam fillings, but the end result is something that looks just like your tooth. Now when you laugh or yawn, no one will be able to look into your mouth and see that you were ever anything but a saint with the toothbrush and the sweets.