Get rid of your winter stains
The trouble with winter in the UK is that it seems to go forever. Short, dull days interspersed with long, dark nights. We eat heavier comfort foods in an effort to feel snug and it's no wonder that along with all those stews and heavy puds, our consumption of comforting hot drinks, such as tea and coffee, and hearty red wines can go through the roof.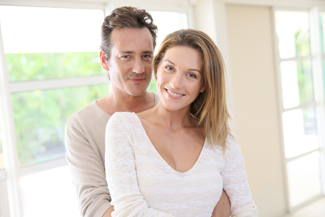 Come the spring, you can be forgiven if your teeth are showing the stains of all those mulled spicy drinks, those hot berry-apple crumbles, those heavy tomato-based stews. All these things leave tiny traces of themselves as surface stains on your tooth enamel.
Your teeth look duller and your smile looks older. You may not even want to smile so much. But don't shy away from a good smile, just get the stains removed with safe teeth whitening treatments from us at Orpington Dental Care in Orpington.
We have 2 ways that you can whiten your teeth. You can either come in and we can carry out the treatment for you, or you can do it yourself at home. Both methods have different advantages, and with both you can choose how white you want your teeth to be.
In-clinic whitening
The advantage of in-clinic whitening is that it's done in around about an hour. You can pop in during your lunch hour, or get it done after work. You relax while we protect your soft mouth parts (lips and gums) with a plastic barrier and paint your teeth with whitening gel. In around an hour, your teeth will be several shades lighter and you can get on with your day. That's all there is to it. This is a great treatment if you need to look your best for an important event that is happening very shortly.
At-home whitening
For this, you get a pack containing a weaker concentrate of gel, along with 2 gel trays that have been made from impressions of your teeth so that they fit you exactly. It takes about 2 weeks of wearing the trays each day to reach the shade you want. And you can buy more gel every time you need a top-up treatment.