If you have teeth that make you feel self-conscious when smiling because of discolouration, then tooth whitening treatments could be the solution for you. Teeth whitening treatments are the most popular cosmetic dental treatment in the UK.
This is because a tooth whitening treatment can provide a fast, cost-effective boost to your smile, bringing out its potential.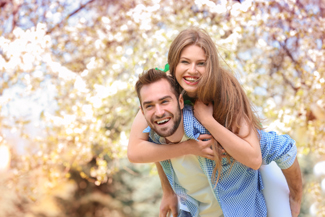 According to National Smile Month in the UK, the smile is the first thing we notice when meeting a new person, so it's important to make a good first impression.
In-practice tooth whitening
Here at Orpington Dental, we offer two different types of tooth whitening in Orpington. The first takes place inside the dental practice. Power whitening gets the fastest results and has to be carried out by a dental professional.
During this treatment, a protective barrier covers your gums and lips and the highly concentrated gel is placed onto your teeth. A special lamp is then placed over your mouth to activate the bleaching process.
The whole process takes around an hour and your teeth can appear a few shades brighter than before the treatment started.
Home whitening
If you would rather do your whitening by stealth, you can take home a kit to make your teeth lighter over a period of a couple of weeks. This treatment can also be used to give previously home whitened teeth a little boost.
With this treatment, we custom make a set of tooth trays that fit your teeth perfectly. The whitening gel is then put into these trays and worn for a few hours until you reach the shade you're happy with.
The results are normally seen over two weeks, depending on how often and how long you wear the tooth trays.
Causes of discolouration
Tooth discolouration can happen for many reasons. The most common reason for discolouration is the food we like to eat and the things we like to drink. Tea, coffee, cola, wines and even certain types of fruits and vegetables can stain our teeth.
Smoking is another leading cause of discolouration. Many of the main causes of discolouration are things we choose to do and our habits.