Give yourself a treat with Orpington Dental
There are many reasons why teeth can become stained. If you smoke, take certain medications, drink caffeine or red wine, then your teeth may not be looking like those in a smile from a magazine. Poor oral hygiene can be another contributory factor and any combination of reasons may be leaving you feeling fed up with the appearance of your teeth. At Orpington Dental, we can help to make you feel fabulous when you smile. Come and see us to find out more about tooth whitening Orpington, and to get yourself on the road to having real pearly whites!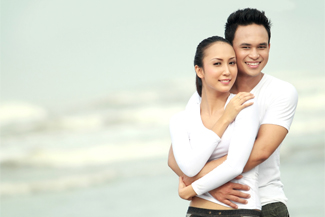 What is tooth whitening?
You may have heard about tooth whitening before and seen advertisements for products that are available beyond the dental practice. It is only safe to receive these treatments from a dentist and tooth whitening Orpington is on offer with us at the surgery. At our practice, we treat all of our patients as individuals and will give you a personalised service. For whitening treatment, this means offering you a selection of products that can be delivered in our practice or provided as a home whitening kit. Whichever route you decide to go on will be up to you, based on the information we will provide, so that you can make an informed decision.
Teeth whitening uses a safe bleaching agent that dentists approve for use by patients, which sets us apart from some other products on the market. Depending on your original tooth colour, the product will lighten and brighten your tooth to a shade that is right for the appearance of your teeth.
How do I do it?
If you opt for a home whitening kit, we will provide custom-made trays to fit your mouth precisely. You will then take these trays home, fill them with the bleaching agent and wear the trays while you sleep for a couple of weeks. It couldn't be easier and you won't know much about it as you will be fast asleep and getting a great smile while you are catching up on your beauty hours.
The other option is to have a treatment in our practice. We offer Power Whitening, which involves having a barrier applied to your gums to prevent the agent damaging them. We then put the gel on your teeth and shine a light onto them. Within just one hour, your teeth should look a few shades lighter and brighter, which is perfect if you have a special occasion to attend and want the results more quickly.
Can I choose either treatment?
Tooth whitening Orpington is appropriate for many patients and we will be able to advise you about the best route for your teeth; this will depend on the type of staining that you have, for example. By booking in for an initial consultation, we can examine your mouth thoroughly and discuss the options with you, answering any questions you may have. Together, we can find the treatment plan that is right for you. So, why not treat yourself to a fresh smile?