How much do you know about cosmetic dentistry?
If you are unhappy with the appearance of your teeth you may be looking for a solution, but could be unsure of the best treatments for your current dental issues. You'll be happy to know that with the help of an experienced dental team like ours at Orpington Dental, we will be able to offer you the best dental treatments in cosmetic dentistry in order for you to achieve your desired outcome. So if you are based in Orpington and would like further information as to what we can offer you as a patient, you are more than welcome to visit our surgery..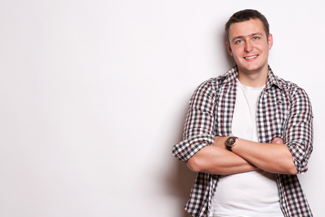 Why you should choose us
Providing exceptional dental treatments and services to our patients for over 20 years, at our practice our main focus is to help our patients on their journey to achieving a healthy mouth, whether through specific dental treatments or routine dental appointments. Led by our principal dentist Helen Loubser, our practice comprises an experienced team of dentists, hygienists, dental nurses and receptionists who all work together cohesively to ensure that your experience with us from start to finish is a positive one. 
Cosmetic dentistry at Orpington Dental
Cosmetic dentistry is the area of dentistry which focuses on using dental treatments to improve the appearance of your teeth and smile. We offer a variety of cosmetic dental treatments such as veneers, white fillings, inlays and onlays. However, if you are concerned about the whiteness of your teeth, or have noticed that your teeth are stained and want to remove this discolouration, you may want to consider tooth whitening Orpington.
Your journey to a brighter smile
Tooth whitening Orpington is the perfect solution for those who would like to achieve a whiter and brighter smile. At our dental practice, we offer two types of tooth whitening Orpington to our patients.
The first option is power whitening. Power whitening is a popular choice for those who would like instant results in preparation for an important event such as a wedding or a photo shoot and requires you to have your teeth whitened at our practice. For this procedure, a barrier will be placed on your gum and lips for protection and a gel applied on your teeth. Our dentist will then position a lamp over your teeth. The lamp activates the bleaching process and you will notice after an hour your teeth will look a few shades brighter.
If you would like to whiten your teeth more gradually over a period of time, you may want to try home whitening. For this process, we will provide you with custom-made plastic mouth trays that will be designed to fit comfortably over your teeth. We will also provide you with a whitening gel that you will be required to apply inside the tray. Once you wear the trays the gel will transfer onto your teeth. You can wear the trays overnight whilst you sleep or for a few hours during the day and you should start to see results after two weeks of wearing them.