Instant gratification with tooth whitening in Orpington
There are not many treatments that we can offer you where you are so instantly and immediately satisfied with the results. Yes, we admit that once you have experienced a scale and polish, or we have fixed up that painful tooth, you are pleased with our efforts and for that we are glad.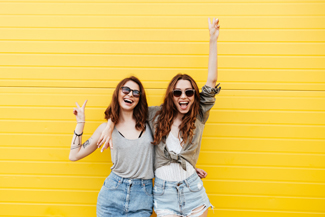 But for a quick 15 minutes of your time, can you really believe that we can completely transform a smile? You better believe it! Tooth whitening in Orpington is one of the easiest ways in which you can transform your smile from drab to fab.
Perfect for a night out or just a big confidence boost, we can offer you fast, lunch time appointments that provide instant results. If you would rather perform your tooth whitening in Orpington treatment at home, then we are gladly able to provide you with all of the materials and instructions that you need, so that you can safely and easily do this in the comfort of your own home, overnight, as well.
For this to be so effective, we do need to understand what the cause of the staining of your teeth really is. It is no good that we provide you with tooth whitening in Orpington only to later understand that the cause of your yellowing teeth is through medication, or because of a previous dental treatment that we are unable to rectify.
By allowing us to investigate during an initial consultation, we can determine whether your staining on your teeth is from recent extrinsic stains, or more long-term intrinsic staining, that will require more effort to remove.
How do strains occur?
Most of us enjoy coffee, tea, a red wine, or a curry. If you're unsure if any food or drink is going to stain your teeth, then you should simply carry out this quick test. If the item will stain some white clothing, then be sure that it can stain your teeth over time.
If you don't act quickly to remove that stain, by frequent and effective brushing, then those stains will develop and stay on your teeth for longer.
You may have also heard about age related yellowing of your teeth. This is possible, as the enamel on your teeth gets thinner with time and this in turn causes your teeth to look more yellow.
We suggest that you look to strengthen your enamel whilst coupling your actions with a whitening treatment. You will find that long-term oral hygiene regimes will be beneficial in caring for your smile and will allow it to look the best it can be.
Removing stains and whitening teeth is one of the fastest and easiest ways in which you can improve your confidence regarding your smile, as well as allowing it to look healthier and younger.
We suggest that you speak to a professional about your options and when it is suitable, come in to see us, so that we can have a look to decide what we can do about getting those pearly whites brighter and more beautiful for you.