Orthodontics for adults who don't want a mouth full of metal
In the modern day and age, orthodontics doesn't have to equal long periods of treatment with metal braces. At Orpington Dental Care we offer a number of more discreet ways to straighten teeth – perfect for adults with busy social and professional lives.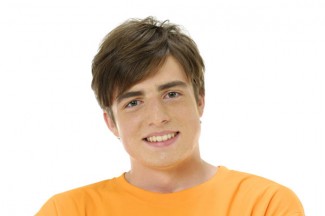 Braces remain one of the best ways to straighten teeth, giving your orthodontist or dentist maximum control over the movement of your teeth. However, obvious metal train track braces can cause adult patients as much embarrassment as misaligned teeth, and can even be a barrier to seeking treatment.
At Orpington Dental Care, we believe everybody deserves a smile to be proud of. That's why our cosmetic dental team offer a variety of discreet orthodontic treatments, which use tooth-coloured or clear appliances to gently move your teeth into a better position.
Six Month Smiles
Six Month Smiles take the principles and mechanics of traditional braces and reinvent them for the modern age. Using tooth-coloured nickel-titanium wires and clear ceramic brackets, these braces work in between four and nine months. They do this so quickly because they only focus on the front six to eight teeth – those that are on show when you smile.
Because they are tooth-coloured, Six Month Smiles are not immediately obvious in the mouth, blending in with the natural colour of your teeth. They are also more comfortable than standard braces.
Inman Aligner
This single aligner is used to correct adult relapse (if you've had orthodontic treatment before) and misaligned front teeth. It is clear and removable, with only a very thin wire that will not be noticed in everyday life. The aligner fits over your teeth and uses specially-designed springs and wires to squeeze your front teeth into a more desirable position in as little as six weeks.
Invisalign
This series of clear aligners can correct a number of orthodontic problems. The aligners are clear and removable, for minimal impact on your day-to-day life.