You may be looking at celebrities' smiles and thinking, how do they have such white teeth? You may start to compare your smile to theirs and wonder how your teeth can look yellowing and theirs look so clean and bright. These celebrities have access to tooth whitening services, but the good news is that you can also achieve a bright and white smile. Teeth whitening Orpington could be a service that you may want to consider if you are unhappy with the appearance of your smile. This article will take you through how teeth whitening works and what option could be the correct one for you and your smile. As a practice, we are committed to helping you achieve a bright, white and healthy looking smile. We listen to your concerns about your smile and use our expertise to assist you in achieving your goals. You should read on to the next section to see how we can help you whiten your smile.
How can I whiten my teeth?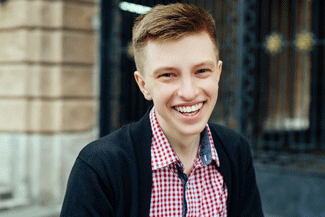 Teeth whitening Orpington can help you achieve a brighter smile. Your teeth can become stained by many different things, this can include food and drink choices, as well as smoking and some medications. There are two different ways that you can whiten your teeth. You can work with your dentist to determine which treatment would be the best fit for your smile and lifestyle. Power whitening can be used by a practising dentist and can be completed in the dental office. The first stage uses a protective barrier that is played on the gums and lips. A lamp is used to activate the bleaching agent so you can achieve a brighter and whiter smile. A home whitening kit can also be used to lighten your smile. We can provide you with custom made trays that you can use to whiten your teeth in your own home. The results from this treatment appear gradually over two weeks allowing you to enhance your smile. Both forms of tooth whitening are effective and it is up to you which treatment you would prefer. You should read on to the next section to see why you should consider this treatment.
Is it worth whitening your teeth at the dentist?
You can be assured that teeth whitening Orpington is a safe procedure that you can use to great effect to lighten your smile. A safe dental bleaching agent is used to brighten your dull teeth. The end result of your treatment with us may differ depending on what the nature of your staining was. We have helped many people achieve a whiter smile and we would love to offer you the same level of high service. We think that whitening your teeth through your dentist allows you to achieve the best results and you will be looked after at each stage. Many patients choose to have their teeth professionally whitened so they can look their best for an event, or simply so they can feel better about their appearance. If you have any questions about this service then you should consider getting in touch with us here at Orpington Dental or have a look at our website. We look forward to hearing from you.