For many years teeth straightening has been considered a treatment for children, who were often seen with the metal 'train track' braces that they had to wear for months and months. Modern technology and science have given dentists new dental appliances which are far less obvious and a lot more comfortable to wear. Clear braces Orpington, at our practice, are the ideal treatment for both younger and older patients alike. Braces and aligners are not just cosmetic treatments and the general dental benefits of them are often overlooked. Misaligned teeth can cause earache, uneven wear of the teeth, and bacteria build-up resulting in gingivitis and tooth decay. An overbite or underbite means that a patient will have difficulty chewing and therefore digesting their food.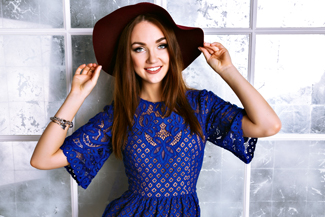 Bringing patients a twenty-first century solution
The whole process of using removable clear braces Orpington to straighten teeth is far less challenging for our patients, because of the sheer simplicity of the procedure. No wires, bands or metal are used as the aligners are made of a clear material which makes them far less visible than the metal braces. They are far more acceptable to our adult patients as they are a very discreet way of undergoing treatment due to the clear nature of the product. They can be easily removed to allow for easy eating and drinking. From an oral hygiene point of view because they can be removed this allows for normal teeth brushing and flossing. The way that they fit over the teeth like a gum shield is also less conspicuous than the traditional metal braces.
Not all patients are suitable
The important first step in any dental process is to consult your dentist to allow them to do a complete examination of your oral cavity which allows them to identify your condition. Once a proper assessment of your teeth, gums and jaw has been performed the best course of treatment can be discussed. Some conditions may require the use of a different dental appliance recommended by us to achieve the desired results.
Clear aligners how they work
Clear braces Orpington achieve their results by the patients wearing a series of aligners, each of which has a slightly different orientation, one by one they are designed to move the teeth in a specific direction. Each aligner will need to be worn continuously for at least twenty hours a day for a period of around three to four weeks before progressing to the next aligner. Our dentist at Orpington Dental will need to be consulted before each aligner can be fitted to ensure that the required movement has been achieved. Not all patients are the same and some treatments may take a little longer than others and may require a few adjustments and additions to get the results that are desired.
A smile for a new age
At the end of the treatment with our dentist a special retainer will be fitted by us to ensure that the teeth can settle and this will need to be worn for about three to four weeks. After that you will be able to smile at the world, showing off your straight teeth confidently.