Polishing up on tooth whitening in Orpington
Care, catered for you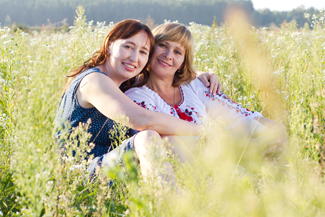 Here at Orpington Dental, we are a private dental clinic which applies a great deal of focus on ensuring that the services we provide are moulded around the needs of those who seek them. Rather than simply opting for the one-size-fits-all approach to dentistry, which has sadly become all too popular in numerous practices across the country, here at Orpington Dental, we take the time to connect with each of our patients on an individual level. We've found that by doing so, a vastly more formative and beneficial patient-practitioner relationship can flourish. We enjoy getting to know our patients, and giving them the smiles they deserve, through a comprehensive range of cosmetic dentistry options. Anyone who is seeking tooth whitening in Orpington, need look no further than our in-house team of expert cosmetic dentistry specialists to aid them on their dental journey.
Brightening up your day
Here at Orpington Dental, we understand the inherent social pressures that some people may feel due to having stained or discoloured teeth. Whether it has arisen through smoking, drinking tea, coffee or red wine, or from taking certain medications, we empathise with those who suffer from stained or discoloured teeth, and as such, provide a full range of tooth whitening in Orpington treatments to combat this. At Orpington Dental, we provide two specific methodologies of tooth whitening, which are catered around the requirements presented to us by each of our patients. These treatments are Power Whitening and Home Whitening, and both are explained in great detail prior to undertaking either of them, in order to allow patients to make an informed decision that will meet their expectations.
Power whitening
The first method of tooth whitening in Orpington that we offer is power whitening. This is carried out within our practice in Orpington, and is massively popular due to its almost instantaneous effect on the whiteness of a patient's teeth. Those who opt for this method of treatment can expect to find years worth of detrimental staining eradicated from their teeth the very same day they seek treatment through us. The process of undertaking power whitening initially consists of a custom made mould being created of the contours of each patient's teeth. A peroxide based whitening agent is then placed within this retainer, and inserted over the patient's teeth. Thereafter, a specialist UV dental light is shone on the retainer, which activates the bleaching agent within the gel. After just one hour, the peroxide bleaching agent will have eradicated all the superficial stains on the patient's teeth, and provided them with a brighter and healthier looking smile.
Home comforts
The other method of teeth whitening procedure we offer here at Orpington Dental, is home whitening. Unlike power whitening, the results of this form of treatment are not instantaneous. However, this is a vastly popular method of tooth whitening as it affords users the ability to undertake the process from the comfort of their own homes. The basis of the home whitening process initially consists of a custom made light-weight plastic retainer being created of each patient's teeth. Thereafter, the patient can take this retainer home, and apply a thin layer of a peroxide-based whitening gel to the inside of it and then wear it for a few hours a day. Over the course of around two weeks, the bleaching agent within the gel will break down any superficial stains or damage to their teeth, resulting in them having a whiter and healthier appearing smile.