Prepping you for dental implants in Orpington
At Orpington Dental Care, we want to make sure that we cover all the bases when we are preparing you for dental implants in Orpington. While you are the best source of information about your needs, we have experience in examining patients preparing to undergo this kind of treatment. Together we can ensure that you are ready to go ahead and that you will have a smooth and positive treatment experience with dental implants in Orpington.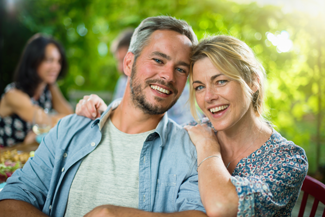 What do they look like?
Dental implants in Orpington involves dental equipment that is going to help replace your teeth and is going to become a part of you. It's only natural, therefore, to wonder what it looks like, feels like and what its made of. We can satisfy your curiosity and help to understand the procedure better by showing you dental implants at Orpington Dental Care.
You will be able to hold a dental implant between your thumb and first finger. It's quite small with a base that is shaped like a screw and made from titanium. There will be an abutment on top which is the area that attaches the implant to your choice of prosthetic. If you are having a single tooth replaced, this will be a crown and, if you are having multiple teeth replaced, it could be with a bridge or denture.
What do you need to know about them?
There are plenty of nuances when it comes to a dental implant treatment. Most of what you need to know are the facts that reassure you that dental implants are secure, functional and that they look great. We can explain these to you when you have an appointment at Orpington Dental Care.
How do they feel?
Once your treatment is complete, your dental implants should feel close to natural teeth. For the most part, you won't have to think about the fact that you have dental implants.
If you have a solution such as implant-retained dentures, you will still be able to take your teeth in and out, so you will still need to think about cleaning them in this way.
We can talk you through what your experience of dental implants will be like.