Questions that people will not ask you
The idea of being constantly asked about their braces can put a lot of people off getting treatment. No one wants to have to deal with a barrage of stares and invasive questions on a daily basis. But surely there is a way to get teeth straightened that doesn't mean having to also deal with other people's curiosity?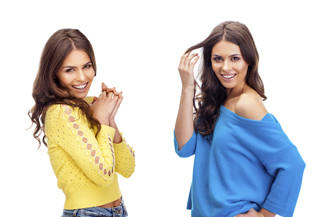 Well there is at Orpington Dental in Orpington, where we fit Invisalign invisible braces for mild to moderate alignment issues.
In fact, to call Invisalign braces doesn't really do them justice. They don't have brackets and wires and they are not cemented onto your teeth. Instead, Invisalign clear aligners look more like very thin mouth guards. You put them on over your teeth and because the transparent plastic is only 0.3mm thick, they can't be seen once they are in place.
Invisalign does its straightening by way of carefully placed pressure points inside each aligner. When you come for treatment with us at Orpington Dental, you will receive a series of aligners. You wear one after the other. Each aligner takes 7-10 days to move your teeth by pressing on them. Once the pressure wears off, you ditch that aligner and move onto the next in the series.
Because Invisalign clear aligners are removable, meal times are as easy as ever. You can eat whatever you like. All you have to do is remember to clean your teeth thoroughly before you put your aligners back in. If you don't, the pigments in the food may discolour the plastic, rendering your aligner visible.
Using Invisalign obviously takes a bit of discipline. Teeth move with sustained pressure. If the pressure is not sustained, the process of dissolving and rebuilding the bone around the tooth stops and it takes about 72 hours to get it going again. So, you must wear your Invisalign aligners for at least 20 hours a day if you are going to stick to your treatment schedule. On average, it takes about a year for this treatment.
We'd love to tell you more. Why not come in for a free consultation?