Straighter teeth: do believe the hype
There's a lot of talk bandied around about how getting your teeth straightened can improve your life. It sounds too good to be true, but it is true. Research at the Sheffield School of Clinical Dentistry, published earlier this year, looked at what braces do for Brits.
What they found was that braces treatment before the age of 18 really does improve oral health-related quality of life, with the biggest improvements being in emotional and social health.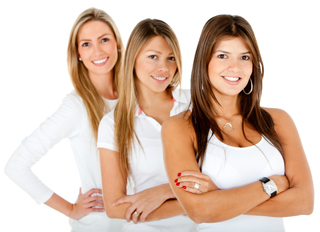 What that translates into in terms of getting braces in Orpington is: do it! If getting braces when you are under 18 improves your emotional health and your social life, there's no reason to suppose that this does not also apply to people over 18 too.
What we can offer you
At Orpington Dental Care in Orpington, braces are available for adults using systems that don't compromise how you look now for how you will look in the near future. We offer 2 systems that are well known for being discreet, comfortable, and quick.
Invisalign braces in Orpington are in fact a series of custom-made clear plastic aligners. Each one is designed to put a little pressure on your teeth to nudge them along the way to being straight. Once that aligner has done its work, and the pressure has subsided, which takes about 2 weeks, it's time for the next one. The aligners are removable for eating and cleaning and, because they are made of very thin, clear plastic, they are as good as invisible once they are on your teeth.
Six Month Smiles, on the other hand, uses the traditional bracket and wire system, but with clear ceramic brackets and tooth-coloured wires, which blend in with the teeth. They are designed to move the teeth only, not the jaw, and so use gentler forces than metal braces. The average treatment time is 6 months.
If you are an adult and wish you had straight teeth, you can still achieve this with either of these systems. One might be more suitable for you than the other, so the best thing to do is book an appointment with us, so that we can take a look and make recommendations for braces in Orpington that will work for you.