The importance of dental hygiene
The oral microbiome
Our oral cavity is home to a variety of naturally occurring microorganisms, which make up our microbiome. Many surfaces in our body have microorganisms living on them, some of which have been proven to play key roles in our health, most notably the gut microbiome. Certain bacterial species in the gut microbiome play a very important role in our metabolism, such as the production of vitamins and other essential metabolic by-products. The oral microbiome is the second most diverse microbiome after the gut microbiota, containing more than 700 different microbial species. Some of these species feed on the sugar residues left in our mouths after a meal. While doing so, they secrete organic acids as waste products. These compounds can harm the dentine and the enamel by slowly dissolving its mineral content. The bacteria are also capable of forming plaque, which can later calcify into calculus if left without treatment. Large amounts of acid production can lead to tooth decay and a variety of other conditions; therefore, it is important to maintain good oral hygiene. If you know you require an improvement in your dental hygiene Orpington, get in touch with us and book an appointment.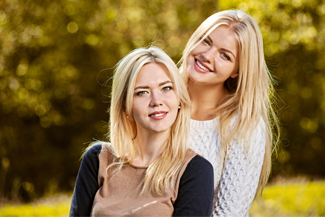 The consequences of poor oral hygiene
As diets across the western world often contain large amounts of sugar, our oral cavity is often full of sugar remnants for acid producing microorganisms to consume and convert into energy and metabolites, including the acids that can damage the teeth. Microbial overgrowth coupled with poor oral hygiene can cause tooth decay and cavity formation by reacting with the calcium phosphate found in our teeth. If tooth decay is left untreated, it can even lead to the formation of dental abscesses, or if the bacteria infect the pulp tissue, tooth loss can also occur. Bacterial overgrowth can also trigger inflammatory responses in the gum tissue. If this becomes chronic inflammation and periodontitis, it can even permanently damage the gum tissue, which can also lead to tooth loss. Other unpleasant consequences associated with poor oral hygiene include bad breath, plaque and calculus formation, as well as increasing yellow discolouration of the teeth. And it can even increase the risk of some oral cancers. If you would like to get any treatments associated with dental hygiene Orpington to aid your dental health, book an appointment with us today!
How does the dental hygiene treatment work?
Our oral hygiene treatments are performed by professionals specialised in dental hygiene. As it was mentioned above, oral bacteria can contribute to the formation of dental plaque, which if left untreated, can calcify into calculus, which is harder to remove. The treatment therefore has two primary aims. One of them is to clean the plaque that has already formed on your teeth, which most often occurs in specific areas that are quite difficult to access with a toothbrush, such as the areas between the teeth. The other aim of the treatment is to provide you with useful advice on how to prevent the formation of plaque in the future with tooth floss and by improving your tooth brushing method if it is deemed necessary. If you would like to improve your dental hygiene Orpington, contact us for further information and an appointment.