The invisible brace is here
It may sound a little futuristic, but invisible braces in Orpington are real, and here to stay. In fact invisible braces have been around for a while now and people all over the world are sporting beautiful smiles thanks to the innovative modern brace system Invisalign. Invisalign offers a convenient solution to your teeth straightening needs that is easy to manage, and fits in with your daily routine effortlessly. No fixed metal parts that can irritate your mouth to be found here. Invisalign does a wonderful job of straightening your teeth in a relatively short period of time when compared to traditional brace systems. The average treatment time for Invisalign is one year.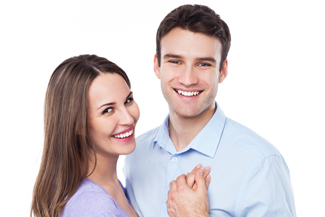 Who is Invisalign good for?
Many of our patients opting for Invisalign are adults with professional careers who prefer not to wear metal fixed braces for months or years. Invisalign works really well for patients who have mild to moderate alignment issues. In these cases, Invisalign offers an easy, convenient fix.
How can Invisalign benefit you?
Invisalign will straighten your teeth in a relatively short time period. It can be used on your top and bottom rows of teeth for a beautiful smile. Invisalign gives you flexibility. The clear Invisalign aligners are removable, you can take them out to eat, drink, brush and floss. As straighter teeth are healthier teeth, Invisalign brings dental health benefits. A properly aligned set of teeth means fewer gaps for food to get stuck in and plaque to build up. Straightening your teeth with Invisalign therefore helps to protect you from gum disease and tooth decay. Invisalign braces in Orpington can therefore improve your aesthetics and your wellbeing.
Think invisible braces in Orpington are for you?
Are you someone who feels unhappy about the alignment of their teeth? If so, Invisalign could help you change that forever. Visit us here at Orpington Dental Care for a consultation. During your appointment we can tell you if Invisalign will work for you. We can also give you detailed pricing information and an estimate of how long your treatment will take. So, to get a clear view of how invisible braces in Orpington can work for you, give us a call today.