Transform your smile into something special with dental implants in Orpington
Why does dental hygiene matter?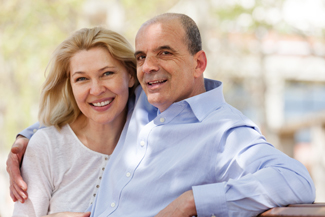 There are several reasons as to why dental hygiene matters. Neglecting your dental hygiene will result in issues that will lead to discomfort and difficulties that will have a detrimental impact on your life. Failing to maintain proper oral cleanliness will result in bad breath, bleeding gums, toothache and cavities, just to name but a few of the possible complications that might arise due to neglecting dental hygiene.
Dental health can be affected by a person's lifestyle. The food a person eats and the care he or she takes to maintain a good oral regime impacts a person's dental hygiene. This in turn contributes to the overall health and wellbeing of a person.
How will good dental hygiene have a positive impact?
Dental hygiene is something we often tend to forget when we speak about health or wellness, but it plays a major role in our overall health and wellbeing. Health and wellbeing matters because it affects how you think and feel, and thus this will have a major impact on your life. Having good dental hygiene will make you look better and transform your smile. Appearance plays a major role in how a person feels about themselves and having a pleasing mien helps someone to develop confidence. Possessing a good appearance will also help develop self-esteem and make you appreciate yourself more. This will improve your productivity and performance.
What are some common dental treatments?
Some common dental treatments we provide include bonding, bridges, dental implants, extractions, dentures and fillings. The dental treatments employed depend on the dental problem an individual is suffering from.
What is a dental implant?
Dental implants Orpington are performed by our dentist in some cases where a patient is missing teeth. Dental implants Orpington can be carried by dentists or dental surgeons. At Orpington Dental we will evaluate and decide if this is the right treatment option for each of our patients and advise them on it The procedure involves placing a small titanium root into the jawbone which is then allowed to fuse into the person's gum over a period of time.
A dental implant is indistinguishable from a natural tooth, so it doesn't affect an individual's appearance in any way except to improve it. It looks just like an original tooth, so a person doesn't have to worry about anyone being aware that they have had this restoration work done. The dental implant will usually be made of titanium because this will give it strength and stability. Due to the high rate of success this is a common treatment method that is recommended by our dentists, for individuals who they think might require a long-lasting restoration solution for their missing teeth.
Dental implants can be used to replace a single tooth or sometimes many teeth. There are different types of dental implants just as there are different types of prosthetics to affix to them. Some are removable dental prosthetics or you can have fixed dental bridges, as well as crowns for single teeth. A dentist will guide you to select the most suitable option for you.
Dental implants Orpington with our practice will help replace missing teeth and restore an individual's confidence and appearance all in one go, helping to improve their quality of life. Restoring a sense of self-esteem and confidence that might have been affected due to missing teeth and after this treatment a person can go ahead in life with a renewed sense of self-worth and pride.