We all wish for a healthy and beautiful smile, but most people experience tooth loss at some point in their life. Missing teeth not only affect the way you look, but can also leave the surrounding teeth in your mouth vulnerable to other dental problems, including further tooth loss. Luckily, dental implants are a solution if you are missing one or more teeth.
At Orpington Dental, dental implants are our preferred choice of treatment for tooth loss. This is because, unlike conventional dentures and bridges, dental implants replace the missing tooth roots and create a strong and stable foundation for replacement teeth.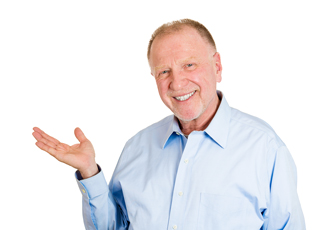 How are dental implants used?
Dental implants are small, screw-shaped, titanium posts, which are surgically embedded into the jawbone. Once they are in place, they are used as anchors for artificial teeth. The restorations used with dental implants include dental crowns, dental bridges, and dentures.
Crowns are ideal for patients who wish to replace only one missing tooth. They are attached to the dental implants through an abutment, a connecting fixture that joins the implant and the crown. Crowns are commonly made of porcelain or composite materials and they are customised to match the colour of your natural teeth.
Dental bridges are used for groups of two or three missing teeth in a row. A bridge consists of two crowns, which are secured to dental implants on either side of the gap. The central piece of a dental bridge looks like your natural teeth but is made of one solid piece.
Last but not least, implant-supported dentures are securely attached to strategically placed dental implant posts through special fixtures. Implant-supported dentures are stable and do not require the use of dental adhesives. This treatment is a great and cost-effective option for patients who are missing all of their teeth.
Restore your oral health and function
If you have one or several missing teeth, do not let them compromise your health and quality of life. If you can benefit from dental implants, our experienced dentists will examine your teeth thoroughly and create a customised plan for your dental needs. To learn more about dental implants in Orpington, schedule an appointment today.