We can offer you tooth whitening Orpington
At Orpington Dental, we offer a variety of treatments to help you achieve the bright, white smile you desire. Our treatments are safe and effective, and we can help you find the perfect treatment for your individual needs.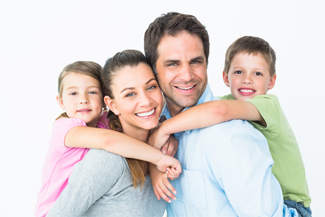 Types of treatments
There are two main types of tooth whitening Orpington: in-office and at-home. In-office is a more effective treatment, but it will also take up more of your time to attend appointments. At-home whitening is reliant on you attending appointments, but it takes longer for you to see results.
In-Office treatment
In-office treatments are procedures that are performed by a dentist. The dentist will apply a bleaching agent to your teeth and then use a special light to activate the agent. The bleaching agent will whiten your teeth in about an hour.
At-Home treatment
At-home whitening kits are available over the counter at your chemist or dental practice. These kits come with a bleaching agent and a tray that you wear over your teeth. You will apply the bleaching agent to the tray and then wear it for a certain amount of time each day. At-home whitening can take several weeks to see results.
Which treatment is Right for you?
The best tooth whitening Orpington for you will depend on your individual needs. If you are looking for a quick and effective treatment, in-office whitening is the best option. If you are on a budget, at-home whitening is a more affordable option.
Benefits of treatment
There are many benefits to undergoing treatment, including:
Whiter teeth – These treatments can make your teeth several shades whiter. This can give you a brighter, more confident smile.
Improved oral health – These treatments can also improve your oral health. When you whiten your teeth, you are removing stains and discolouration. This can help to prevent plaque buildup and gum disease.
Increased self-esteem – A whiter smile can boost your self-esteem and make you feel more confident. This can lead to improved social interactions and a more positive outlook on life.
knowing the risks of treatment
There are a few risks associated with tooth whitening, including:
Sensitivity – Some people experience sensitivity after treatment. This is usually mild and goes away on its own.
Gum irritation – In rare cases, these treatments can irritate the gums. This is usually mild and goes away on its own.
Tooth damage – In very rare cases, these treatments can damage the teeth. This is usually caused by using a bleaching agent that is too strong or by not following the instructions properly.
How to prepare for treatment
If you are considering tooth whitening Orpington, there are a few things you can do to prepare:
Stop smoking – Smoking can stain your teeth and makes treatment less effective.
Avoid staining foods and drinks – Avoid foods and drinks that can stain your teeth, such as coffee, tea, red wine, and soda.
Brush and floss regularly – Brushing and flossing regularly will help to remove plaque and bacteria, which can stain your teeth.
If you are interested in learning more about these treatments, please contact us. We would be happy to answer any questions you have and help you find the perfect treatment for your individual needs.

We are a family-run practice and provide gentle and caring dentistry with the patient at the centre of our focus.