Which braces system is best for you?
If you are one of the many adults thinking about having braces in 2017, then why not come in to us at Orpington Dental Care and see if we have the braces system that suits your alignment needs?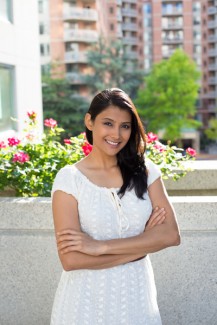 Here in Orpington, braces have come a long way since the train track heavy metal braces of the 1970s and 80s, where you could barely see the teeth for the steel. These days, the teeth are to the fore and with some braces systems, it is almost impossible to tell they are even there.
Braces in Orpington at Orpington Dental Care come in three different systems, each one of which has a slightly different method or aim. Let's take a look at how each system could help you resolve your crowded, crooked, gappy or misaligned teeth.
Six Month Smiles
These braces use the traditional bracket and wire system, where the wires strung through the brackets pull the teeth into the desired position. But, as these braces are aimed only at correcting mild misalignments on the front six 'social' teeth, they do not need to exert such strong pressure as train track braces and are therefore much smaller and finer. Added to that the ceramic brackets are transparent, and the wires are tooth-coloured, so that they almost disappear against the teeth. Six Month Smiles are so called because that is the average length of treatment.
Inman Aligner
The Inman Aligner is designed to correct the front teeth, top or bottom, only. It uses a lingual coil spring, which fits behind the teeth, to put pressure on the back of them. At the same time a wire across the front of the teeth exerts pressure backwards. These two components work in unison to reposition the teeth. The Inman Aligner is great for correcting moderate crowding and rotation, is barely invisible and can be removed for eating, cleaning and important occasions.
Invisalign
These clear plastic aligner trays can treat the whole arch. Treatment involves wearing a series of them over a period of about a year, each one pressuring the teeth to move one step on towards alignment. The plastic is so thin and transparent that the aligners are all but invisible. They can be removed for cleaning, eating and special occasions.
So, as you can see, as far as braces in Orpington go, we have something for everyone here at Orpington Dental Care. Call us and find out what we can do for you.