Why choose us to receive your dental implants in Orpington?
Our dental clinic in Orpington was established more than twenty years ago, and has continued to deliver a high standard of customer and dental care ever since. Our dental clinic adopts a patient centred approach, this means we place the well-being of our patients and their dental health at the heart of everything we do.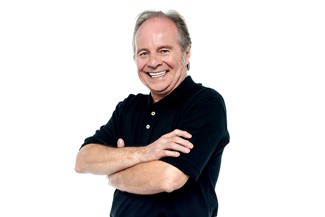 Our clinic is proud to say we attract many loyal patients, and even cater to families of multiple generations. We aim to accommodate all of our patients' dental needs, which is why we provide private dental care for our adult patients, however we also make NHS care available for patients under the age of eighteen.
Our promise to you
If you are considering dental implants in Orpington this could be considered as a large emotional and financial investment, especially for patients who experience anxiety within a dental environment, which is why it is important to choose the right practice. Our dentist in Orpington strives to promote several positive ideals in all of the dental work we deliver. We not only keep our dental clinic welcoming, comfortable and clean to a very high standard, but we also embrace the latest modern developments in dental technology. We keep the health of our patients up to par by using a fifteen point system, whilst offering a gentle yet passionate approach in our dentistry to our new, and pre-registered patients.
What are dental implants in Orpington?
At our dental clinic we offer dental implants as a form of restorative dentistry for those patients who have lost teeth and wish to have a more permanent replacement. Dental implants are titanium screws (typically less than one centimetre long) which aim to mimic the natural tooth's root within the mouth. Dental implants can not only be used to support single porcelain crowns, they can also be used as a stable fixture for bridges, and whole rows of porcelain crowns within the mouth.
What to expect from the treatment process
Many individuals may be aware of this popular and long lasting form of tooth replacement, however they may not be aware of what to expect from the treatment process. Much like any dental treatment at our clinic, dental implants always start with an initial consultation.
What happens during an initial consultation?
During an initial consultation patients can expect to work with our dental healthcare professionals to distinguish the best possible course of treatment for themselves. Aside from a discussion about the chosen treatment, our dentists may also administer a thorough examination of the affected area.
The first step to achieving your dream smile
Once we have decided that implantology is best for you, we can start your treatment. The dental implant itself is inserted within the jawbone. During the healing process, which can take from around three to six months, a temporary fixture can be attached, to ensure that your physical appearance is never compromised.
The healing process
Once the dental implant has fully fused with the bone, the permanent fixture can be attached! Despite the healing process taking several months, once the custom-made crown is adhered, this can last for many years.